Nina Pawlicki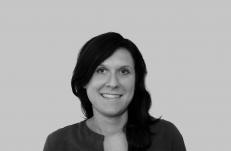 Nina Pawlicki
CoCoon-Studio GbR
Leykestrasse 14
12053 Berlin Berlin
SHORT CV
Nina Pawlicki has been a researcher at Habitat Unit since November 2013. She became part of the CoCoon-Studio in 2011. Her work focuses on actor-driven processes in the design of social spaces with a particular interest in facilitating mutually-beneficial collaborations on the interface between academia and non-academia.
Nina Pawlicki's research, practice and teaching is dedicated to the DesignBuild methodology. Through transdisciplinary, hands-on approaches she is seeking to investigate how community engagement processes can lead to the design of more inclusive and diverse living environments. The main objective is to develop contextual, sustainable and locally appropriate strategies and built solutions.
Nina studied architecture at the Technische Universität Berlin and the Pontificia Universidad Católica de Chile. She initiated the Kitchen-Hub project as a transdisciplinary laboratory in a close collaboration with the NGO Über den Tellerrand in 2015. Since 2013 she is part of the research consortium EDBKN - European DesignBuild Knowledge Network funded by the European Union. In 2012, she co-hosted the symposium 'DesignBuild-Studio: New Ways in Architectural Education' at TU Berlin as first international encounter of DesignBuild-Studios and their network partners. She participated in CoCoon's DesignBuild-Studio 'Praktikumsseminar Mexiko' in 2009 where she works as project manager and construction supervisor ever since. Within her teaching and research activities she ran projects in Mexico, Colombia, Jordan, Mongolia and Germany. She has a wide range of experiences from her time working as a freelance architect for various architecture offices.
PROJECTS
facts
KEY WORDS
DesignBuild, Multidisciplinarity, Networking, intercultural exchange, cross-cultural,
Close
EXPERTISE
Construction Methods/Techniques
Languages
German, English, Spanish
Close
Role in dbXchange Network: