Primary tabs
Chair of Architectural Design and Construction Prof. Fioretti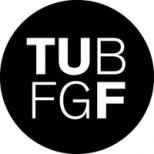 Sekr. A 21
Straße des 17. Juni 152
10623 Berlin
Germany
Academic Organisation
established 2011
ABOUT
At the Technische Universität Berlin the module "Design and Building Construction" is considered the most important subject in the undergraduate syllabus. In the context of this module, students develop projects in the first semester in a workshop-like situation. An individual and creative approach is valued as much as the ability to integrate aspects of engineering and specialized knowledge.

In the second semester the 1:1 Lab introduces first year students to the complexity of architectural design and construction through working with real clients on real projects engaging different clients with a tight schedule and a limited budget. This "learning-by-doing" approach confronted the students with real constraints, forcing them to imagine new constructive solutions and materials. The restricted budget encouraged the use of available but not necessarily entirely suitable materials through modification and alteration. This experience introduced the students to a more considered and economical use of existing resources and to the concept of sustainable architecture. The students also had their first insights into the complex relationships between the designing, planning and execution of structures, all within a real social and spatial context.

Our chair also offers a 1:1 Design Studio like "Kitchen On The Run" for students in the later Bachelor's semesters or during the Master's course.

In the years to come we intend to develop this "learning-by-doing" approach and further strengthen the collaboration with local agencies. The experience acquired will enable the students and our Studio to engage in the process of space production with a better understanding of the role of the architect in the ongoing urban and social processes of the city.

Another important focus of our Studio is the "Monolithisch Bauen" (Monolithic construction) project with the Institut für Experimentelle Architektur and the Finger-Institut at the Bauhaus University in Weimar.

This interdisciplinary project intends to analyze and develop building technologies that combine contemporary sustainability requirements with the simplicity of the traditional massive "single

material" structures. The construction industry's predominant answer to the challenge of sustainability requirements has thus far consisted of increasingly complex multilayered envelopes whose future recyclability and ecological impact we are still trying to understand. We can hardly resign ourselves to the disappearance of our notion of monolithic and, implicitly, to the gradual replacement of the concept of authenticity by one of mere visibility.

It is necessary to redefine, in dialog with other disciplines, the conceptual domain of the term, in order to redirect the research and development of construction techniques to those that could legitimately reclaim the authentic properties of the term.
PROJECTS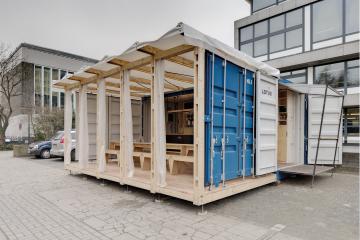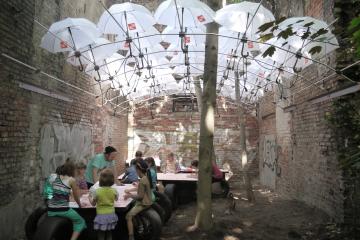 facts
academic facts
ACADEMIC LEVEL(S)
B.Sc., M.Sc.
Close
Team Members
Registered Members
Donatella Fioretti (Architecture)
Professor
Marc Benjamin Drewes (Architecture)
Teaching Assistant
Christina Köchling (Architecture)
Teaching Assistant
Simon Mahringer (Architecture)
Teaching Assistant
Former Members
Christoph Rokitta (Architecture)
Teaching Assistant
Thomas Burlon (Architecture)
Teaching Assistant
Close