Primary tabs
Early Bird Registration ends TODAY
Early Bird Registration Ends Friday, March 10th!

REGISTER: designcorps.org/sfi/
SPEAKERS A N D PANELISTS:
Award Winners SEED Awards
DK Osseo-Asare, Agbogbloshie Makerspace Platform (AMP), Accra, Ghana.
Priyanka Bista,The Vertical University Project, Kathmandu, Nepal.
designbuildXchange Awards
Anne-Florence Seele, Landwirtschaftsschule, Bella Vista, Bolivia.
Daniel Baerlecken, Guga S 'Thebe Children's Theatre, Cape Town, South Africa.
LiveProject Network Awards
Simon Warrant and Craig Stott, New Wortley Community Centre, Leeds, UK.
Ruth Morrow, Street Society 2016, Belfast, UK.
Honorable Mention Winners
SEED Honorable Mentions
Rory Dickens, Manos A La Costa, San Miguel, Manabi, Ecuador.
Rosamund Palmer and Cristina Zubillaga, Rebuilding Sheepshead Bay, Brooklyn, New York.
Kayla Vokmer, Jake Stodola and Julie Stevens, Redefining Prison Environments, Mitchellville, Iowa.
David Dowell and Sean Slattery, 7540 Washington Apartments, Kansas City, Missouri.
designbuildXchange Honorable Mentions
Tobias Kohlstruck, Sascha Ritschel, Tobias Vogel and Sandra Gressung; Community House Refugee Camp Spinelli, Mannheim, Germany.
Marc Drewes, Kitchen on the Run, TU Berlin, Germany.
Aaron Forrest, Southlight, USA, Providence, Rhode Island, US.
Pedro Pacheco, USAER Training Center, Monterrey, Mexico.
Live Project Network Honorable Mentions
Lancelot Coar, Clearwater Cabins Project, Manitoba, Canada.
Rachel Sara, Ebenezer Gate Pocket Park, Bristol, UK
Panelists and Presenters

Lisa Abendroth, Bryan Bell, Lynne Dearborn, Ronit Eisenbach, Todd Ferry, Jack Forinash, Kelly Gregory, Anna Goodman, Jesse Han, Matthias Kestel, Sara Khorshidifard, Jeremy Knoll, Liz Kramer, Matthew Lutz, Emily McGlohn, Claire Nicholas, David O'Brien, Arlene Oak, Nina Pawlicki, David Perkes, Rudolf Perold, John Poros,James Rojas, Emily Roush Elliott, Andrew Santa Lucia, Shannon Schmehl, Virajita Singh, Tolya Stonorov, Yuki Takemura, Susan Thering, Michael Zaretsky
Images and Plans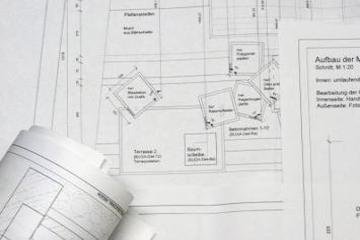 Plans
Technical Description
Information on Winners and Honorable Mentions https://designcorps.org/seed-awards-about/
Information on the Structures for Inclusion Conference: https://designcorps.org/sfi/
Design Corps, the Social Economic Environmental Design (SEED), designbuildXchange, and Live Projects Network in collaboration with the Center for Public Interest Design, are pleased to announce the 2017 Awards winners to recognize excellence in public interest design. Two winners were selected from each of the three networks to exemplify each network's public interest design principles.
For the first time, these three international networks combined to support and promote systemic change in the practices of design with the intent of building on the common ground they share.
These six winning projects demonstrate exceptional social, economic, environmental, and pedagogic impact, this year the SEED + dbXchange + Live Projects Network Awards represent the greater scale and growing relationships needed to create truly sustainable projects and positive change in all communities globally. While each network has a unique focus, sharing the awards acknowledges their common ground: supporting the growth of excellence in public interest design.
The winners will present at the seventeenth annual Structures for Inclusion Conference in Portland, OR, on April 7 and 8 at the Center for Public Interest, Portland State University, Portland OR, on April 7 and 8. Information: https://designcorps.org/sfi/.
DOCUMENTS