Primary tabs
DesignBuild Summer Studio 2017 - SCHARFENBERG ISLAND
Schulfarm Insel Scharfenberg (School Farm Island Scharfenberg) lies in the Tegeler See in the northwest of Berlin. For over two hundred years local and international students have learned and worked together here in the arts and sciences.
The school tasked us to create more seating areas for the school children on the island. They expressed a need for outdoor gathering spaces where teachers could bring classes during the school day and also for residential students to retreat into during their free time.
PHASE 1: INSTALLATION
After exploring the island, we were struck by the fallen branches and twigs along the winding woodland paths. This impression led to the theme of nests and weaving. Once we started building on the Island, we adapted our concepts from the studio to the specific site and available materials.
PHASE 2: DESIGNBUILD
This phase of the project began with rapid rounds of sketch designs for each of the sites that were collectively selcted.
SITE ONE: CIRCLE OF TREES
The school had planted the circle of trees with the idea of having a space for theater productions, art exhibitions, outdoor classes, and informal gatherings. Our main goal for this site is to invite diverse activities to take place. We sought to create a dynamic relationship between the circle of trees and the stage through playing with geometry. The irregular hexagonal stage makes the space playful and leaves the structure open to new interpretations and adaptations over time.
SITE TWO: FOOTBALL FIELD
The football field is centrally located on the island where sports classes and informal games are held. In our design, we brought the surrounding wilderness into the sports field. The bench consists of platforms of different lengths and heights that are visually connected by a continuous orange stripe.
SITE THREE: THE BEACH
The beach is a popular space for the school children to swim and relax which has led to severe erosion. There was also a lack of amenities on the beach: beach-goers have to bring their own portable furniture; and have nowhere dry to keep their belongings.

Our design re-focuses the steps as a main entrance allowing circulation away from vulnerable areas and thus preventing further erosion. A trio of wooden decks is designed to blend into the slope of the bank further enhancing the potential of the space.
Images and Plans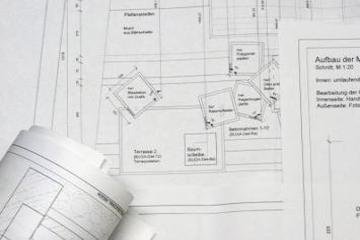 Plans
facts
NETWORK
CLIENT
Shulfarm Insel Scharfenberg
COLLABORATING ORGANISATIONS
Other Collaboration
Tubs GmbH TU Berlin Sciencemarketing
COLLABORATORS
Philip Arhelger (Craftsmen)
Close
TECHNICAL FACTS
SITE/ STRUCTURE DIMENSION
3 different sites
BUDGET
Other Budget
Client organisation €300
PERIODS
COMMENTS
Installation: 1 week DesignBuild project: 3 weeks
Close