Primary tabs
dbXchange e.V.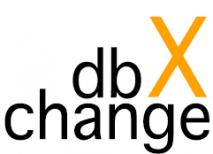 Nina Pawlicki
c/o TU Berlin, Natural Building Lab
Strasse des 17 Juni 152
10623 Berlin
ABOUT
The dbXchange.e.V. was founded in order to further conduct and develop the dbXchange Platform and network. It is a non profit association that promotes the implementation, distribution, and sustainability of the DesignBuild methodology.
The dbXchange e.V. is an association under German law, registered in Berlin, Germany. We encourage every individual to become Member of the dbXchange e.V.
If you are interested, please let us know: info@dbXchange.eu
The co-founders of dbXchange e.V.
Prof. Ursula Hartig, (chairwomen) Architect, Hochschule München; CoCoon – sector for contextual construction
Bernadette Heiermann, (chairwomen) RWTH Aachen, design.develop.build
Nina Pawlicki, (chairwomen) Architect, TU Berlin, CoCoon – sector for contextual construction
Prof. Judith Reitz, Peter Behrens School of Architecture (treasurer)
Simon Colwill, Landscape Architect, CoCoon – sector for contextual construction
Prof. Dr. Peter Fattinger, Architect Technische Universität Wien, design.build
Matthias Kestl, Technische Universität München, TUM DesignBuild
CONTACT
facts
Organisation Network
Internal Network
Networking, Education, Knowledge transfer
Close