Primary tabs
Mobiles Stadtlabor @ Resselpark
The "mobile Stadtlabor" of the Faculty of Architecture and Planning at the Vienna University of Technology is a mobile space for seminars, lectures, exhibitions, international research colloquia and workshops in the context of urban planning and architecture. The laboratory was designed and built in a collective design process by 30 students during a Design- Build studio at the Department of Architecture and Design.

As a display and satellite of the faculty, the "Stadtlabor" served in the Resselpark, in front of the univrsity, as a public auditorium and space dedicated to study and research for 2 years, from october 2013 until september 2015. Afterwards it was moved to the urban development site "Neu Marx", where it now serves as the homebase of the current design-build project OPENmarx. .
The "mobile Stadtlabor" is part of a platform for experimental and transdisciplinary research and teaching of the Faculty for Architecture and Planning – the urban future.lab. Transparency and participation of students on the research benefi ts as well as opening up a dialogue between space-related sciences, the planning practice and the diversifi ed publicity set out important concerns of the urban future.lab.
Images and Plans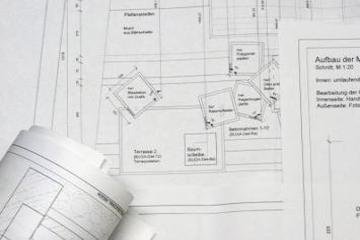 Plans
facts
NETWORK
ACADEMIC PARTNERS
Students
Tina Anzinger | Alexander Brunner | Jasmin Fejzic | Daniel Guerra Gomez | Veronika Gubricka | Klara Hrubicek | Claudia Hufnagel | Nikolas Karhan | Christina Klonner | Elisabeth Kneisz | Magdalena Krapfenbauer | Fabian Lackinger | Jose Miguel Lopez Solis |
Agnieszka Mruszczyk | Marvin Mühlberger | Mak Pasic | Christopher Rieke | Nertos Guiterrez Rivas | Markus Scherz | Markus Steiner | Astrid Strak | Markus Trauner | Gerald Troschl | Elias Tschernutter | Klaus-Michael Urban | Teresa Villar Balboa | Manuel
CLIENT
TU Wien / Vienna University of Technology
Faculty of Architecture and Design
Close
ACADEMIC FACTS
ACADEMIC LEVEL(S)
Master of Architecture
Close
TECHNICAL FACTS
BUDGET
In Kind
completely built by students, free of charge
PERIODS
COMMENTS
The Mobiles Stadtlabor was in use at Resselpark, in front of Vienna University of Technology for two years from 10/2013 until 09/2015 and then moved to the urban development area Neu Marx, where it serves as home-base of the OPENmarx project.
Close