Graciela Garcia Reyes

Graciela Garcia Reyes
San Jeronimo Tecoatl, Oaxaca
Av. Independencia #24, Centro,
68550 Huautla de JiménezOaxaca
AIMS AND EXPECTATIONS
NUESTRA MISIÓN
Trabajar en actividades que generen empleo a las mujeres solicitando apoyos, haciendo entender a las mujeres la importancia de trabajar en grupo, así como participando en la solución de los problemas del pueblo para el progreso de todas y todos.
OBJETIVO GENERAL
Contribuir al desarrollo integral de las socias y su comunidad.
NUESTRAS ESTRATEGIAS
• Incorporar alternativas orgánicas (ecológicas) en los programas.
• Dar seguimiento a los programas que continúan vigentes.
• Fortalecer a la organización integralmente a través de capacitación técnica y profesional con asesores capacitados.
• Mantener el intercambio de experiencias técnicas productivas.
SHORT CV
Presidenta de la cooperativa "Mujeres Unidas NaxiÍ"
President of the womens Cooperative "Mujeres Unidas NaxiÍ"
PROJECTS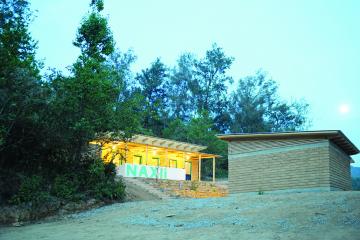 Mexico, San Jerónimo Tecoatl
facts
KEY WORDS
Agro- industrial production, Food Processing, Auto estimation, Usos y Costumbres
Close
Role in dbXchange Network: