Assistant Professor Chris Trumble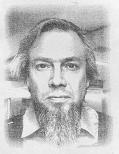 Assistant Professor Chris Trumble
SHORT CV
Christopher Trumble is an architect and assistant professor in the School of Architecture at the University of Arizona. He received a Master of Architecture from the University of Pennsylvania ('93), a Bachelor of Science and Architectural Studies from the University of Illinois ('91), and has been a registered architect since 1995.
Professor Trumble's centroid is Practice Pedagogies, the intersection of practice and the academy. He has taught course work at all levels and in many diverse areas of the curriculum. Commonalities in his pedagogies include an emphasis on the scientific method, dialectic negotiation and pragmatism. His passion and efforts are concentrated on two areas: architectural structures and student-centered design-build.
Professor Trumble is responsible for the re-conception and development of the architectural structures curriculum at the University of Arizona, utilizing the experience of the laboratory to cultivate in students a conceptual understanding of structures and a genuine structural intuition.
Trumble utilizes funded projects to research Practice Pedagogies through Educational Design Build. Since 2010, he has secured funding to design and construct the "Sustainability Laboratory and Urban Garden" (with Dr. Linda Samuels), the "Homo Ludens | Homo Faber" playground, six bus shelter prototypes, and two permanent furniture installations. He will be completing a steel gridshell pavilion with an integrated landscape in the summer of 2016. Trumble is a co-PI on the Thinking while Doing grant, led by Dr. Ted Cavanagh of Dalhousie University, an international multi-university initiative researching best practices in Educational Design Build.
Professor Trumble's design build projects have been recognized with the 2015 ACSA Design Build Award, three American Institute of Architects (AIA) Arizona Design Awards and two AIA Southern Arizona Design Awards. Professor Trumble received the 2013 Educator Award from the American Institute of Architect Arizona.
PROJECTS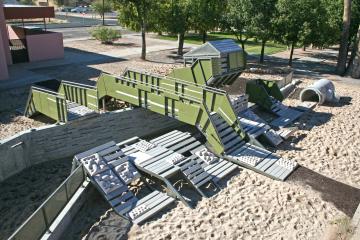 United States, South Tucson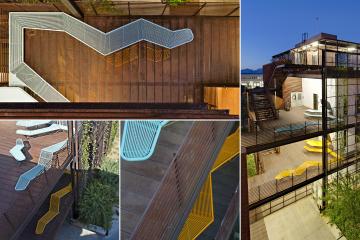 CONTACT
Contact Me
Tel: 1.520.621.6741
Mobile/Cell: 1.520.247.2150
Fax:1.520.621.8700
facts
GEOGRAPHICAL REGION OF WORK
Southwest + Northeast United States | Nova Scotia Canada
Close
KEY WORDS
predesign pedagogy collaboration consensus pragmatism organization
Close
EXPERTISE
Construction Methods/Techniques
Close
Role in dbXchange Network: